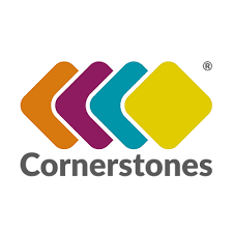 We use the Cornerstones Curriculum Framework as a starting point from which to personalise the planning and resourcing of our wider curriculum. We believe that children deserve a broad and balanced curriculum that enables them to develop a deep understanding of each subject and the inter-connections between them. We deliver many of the subjects in our wider curriculum (such as Geography, History, Science, DT and Art) through themed Learning Journeys. Each half term, the children complete a different Learning Journey which has a predominant subject focus but also draws in the other subjects too. The Cornerstones approach uses a clear pedagogy that is built on academic research and years of practical teaching experience. This approach successful supports, engages and motivates our children to learn more and do more. There are four key elements:
Engage Stage
This is to 'hook' learners in with a memorable experience.
Sets the scene and provide the context for learning.
Asks questions to find out children's interests.
Develop
This is the section focused on teaching facts and information for deeper understanding and knowledge.
Demonstrate new skills and allow time for consolidation.
Provide creative opportunities for making and doing.
Innovate
This area provides imaginative scenarios that encourage creative thinking.
Enables children to apply previously learned skills.
Encourages enterprise and independent thinking.
Express
Opportunities for reflective talk and shared evaluation.
Celebrates and share children's success.
Identifies next steps for learning.